Key Stage 3 - intervention and building problem solving capacity
Establishing problem solving skills in KS3
Developing problem solving strategies through secure mathematical understanding in KS3.
This resource includes 10 hard copies of the booklet pictured left to be used for teacher planning and a CD or USB copy of animated powerpoint problems at a range of levels of challenge.
KS3 students are supported in developing confidence in strategies for tackling problems to set a strong foundation for development in KS4
For details, click here.
Intervention planning to ensure all pupils, including the most able, get off to a flying start in mathematics when they arrive in secondary school. For details, click here.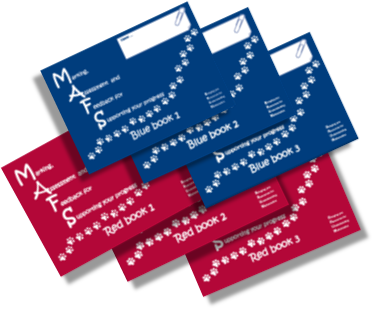 Catch up and an introduction to thinking about problem solving for weaker pupils. For details, click here.